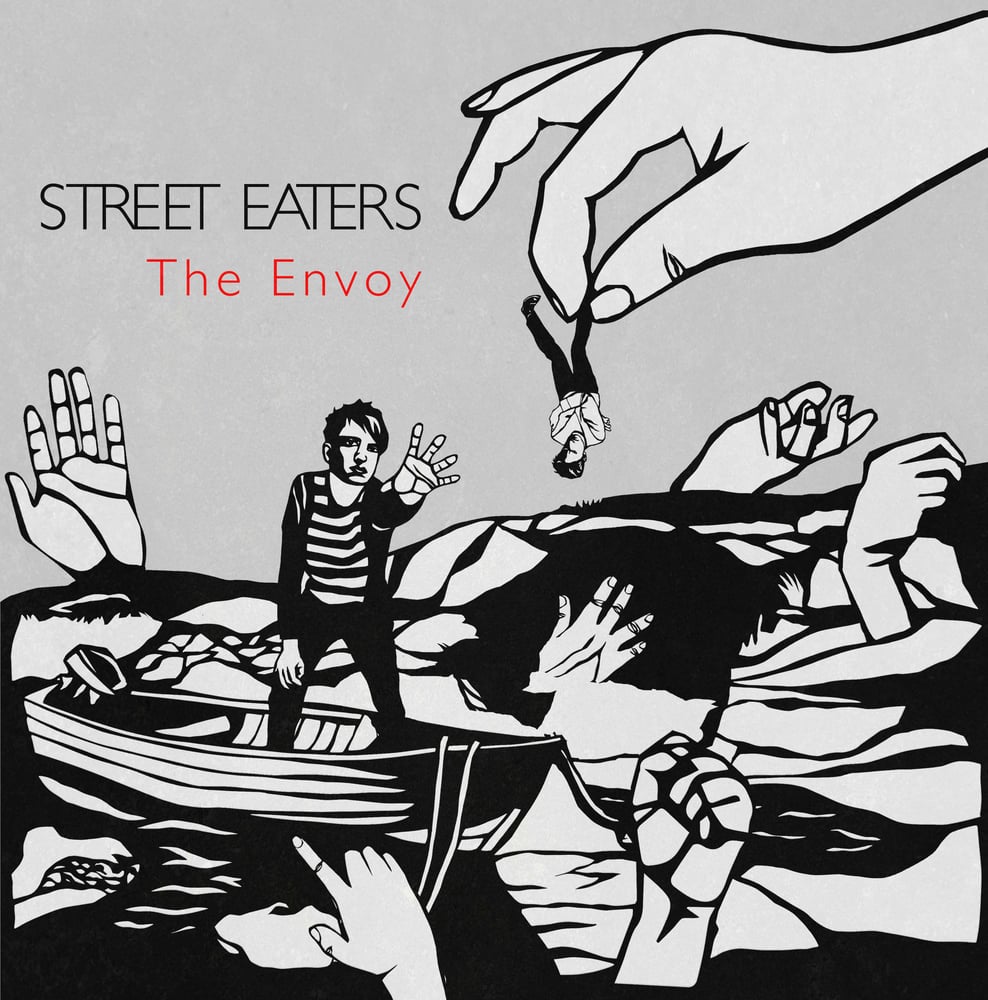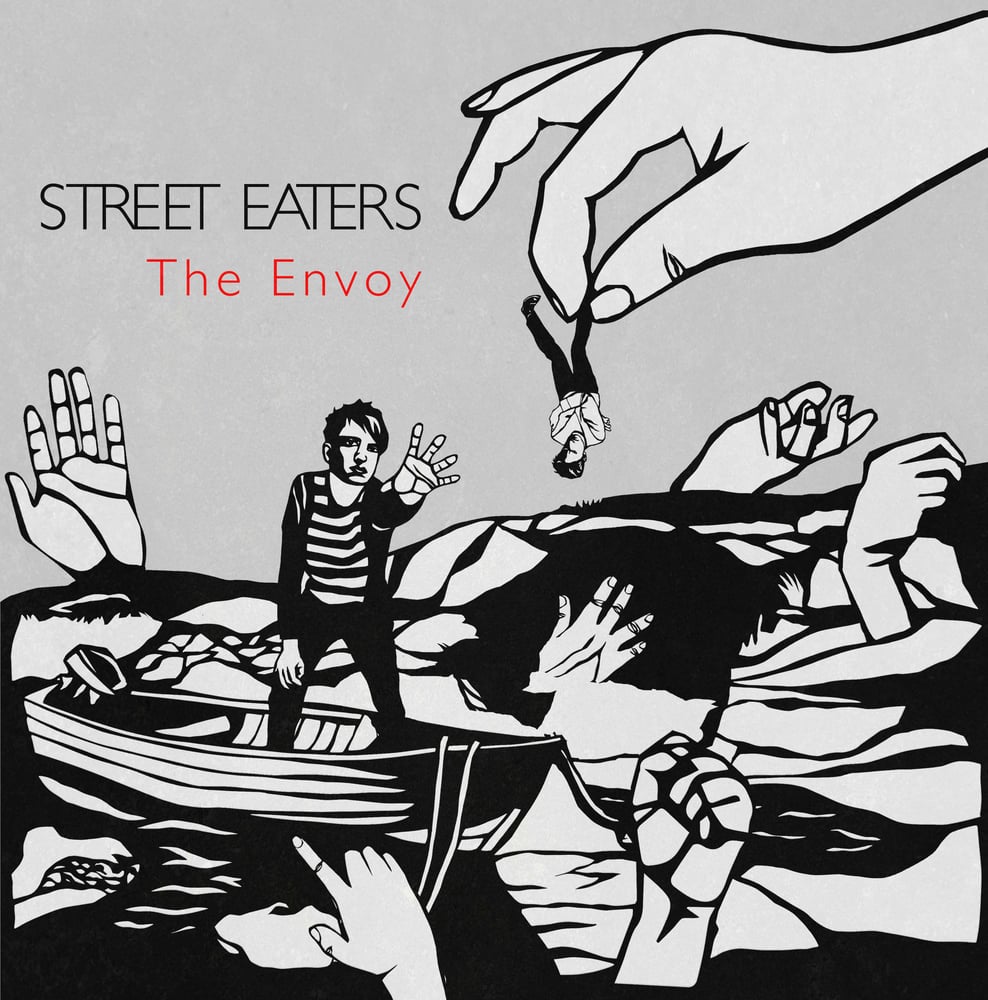 THE ENVOY LP (preorder - released May 12)
$14.00
Out on May 12, 2017 - preorders mailed first week of May, along with a FULL-COLOR POSTER (paper version folded in as additional insert to record) - poster comes with preorders only!
More streaming music (and digital download), tour dates, etc. from Street Eaters can be found HERE
Preorders will be mailed out in the first week of May!
Video for WITCH up now --
STREET EATERS are a truewave/punk band from Berkeley+Oakland, CA that has drawn a range of sonic comparisons to bands from Wipers to Masshysteri, Autoclave to Drive Like Jehu, Huggy Bear to KARP, Sonic Youth's Bad Moon Rising to Warsaw. After years of relentless international touring on the heels of their well-received album "Blood::Muscles::Bones" (released on Nervous Intent in the U.S./Contraszt! in Europe), Megan March and John No returned home to troubled times in their immediate bay area underground punk community/family and the world at large. True to form, the band sought to come to terms with this changed landscape by diving deeply into their own recording studio to create a new record with an expansive new vision. This record, "The Envoy", is a concept album based on famed dystopian, gender revolutionary, anti-authoritarian author Ursula K. Le Guin's influential books "The Dispossessed" and "Left Hand of Darkness".
Songs are at the heart of the album and keep its momentum and energy high, atop a shifting musical landscape underpinned by tension, fierce resolve, isolation, and the vastness of mental and physical space. Directly inspired by Le Guin's radical speculative fiction and analytical lens on the world around us and beyond it, Street Eaters tackle transformative and transgressive lyrical themes of oppression, resistance, and change explored in the books. The songs are interspersed with instrumental interludes layering field recordings, planetary oscillations, comets, glaciers cracking, sea lions using tonal underwater sonar, a modded karaoke box, and more. However, the band's core maximized-minimalist aesthetic - saturated and overdriven bass, propulsive yet bombastic drumming, and intense dual vocals - remain front and center.